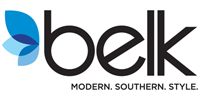 The mission of Belk is to be the leader in their markets in selling merchandise that meets customers' needs for fashion, quality, value and selection; and to offer superior customer service. Belk stores want their customers to have a feeling of confidence that they will receive honest and fair treatment, that they will get full value for every dollar, and that they will be satisfied in every respect so that they will want to shop with Belk stores again.
Hours: Monday through Thursday 10 am to 8 pm, Friday and Saturday 10 am to 9 pm, Sunday noon to 6 pm. 704-872-0951
Belk Website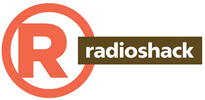 Radio Shack Corporation is a leading retailer focused on connecting customers with personalized solutions and discovering what's possible through the latest consumer technology. The company's updated product assortment incorporates national brands, and in-demand mobile devices from a wide selection of wireless carriers. Customer can shop top brands in headphones and speakers, wearable technology, smart toys and DIY supplies, connected home , power accessories and home entertainment at www.radioshack.com or in store.  RadioShack's global retail net work company store in United States and Mexico and dealer stores in 25 countries. RadioShack employ thousands knowledgeable  associates globally to help customers find their technology solutions. For more information on RadioShack Corporation, pleases visit  www.radioshackcorporation.com.
Find RadioShack on Facebook, Twitter, Instagram, and YouTube
Hours: Monday-Thursday 10AM to 8PM, Friday and Saturday 10AM to 9PM, Sunday 1Pm to 6PM    704-873-5311 


Bookland is the second largest book retailer in the nation. We also sell online at our Books-A-Million website.  Bookland has thousands of popular books in stock, also magazines and periodicals, games and toys, calendars, and a large selection of Adult Coloring Books.
704-873-5545    BAM Website


Specializing  in all life's special occasions!  We can  repair  and  restyle  your fine pieces of jewelry. We carry watch batteries and we buy gold and silver as well . We offer many types of financing including a NO CREDIT NEEDED program.
704-883-9644    Saslow's Jewelers Website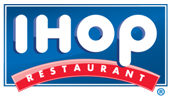 Hours: Monday through Sunday 6am to 10 pm,  704-871-1966    IHOP Website


JD's Market & Deli offers delicious deli menu items to eat in or take out. We also offer lunch and dinner catering service, and our superior quality Boar's Head deli meats and cheeses are available by the pound. Business hours: Monday through Saturday, 10:00 am to 8:00 pm. Closed Sunday. Free WiFi.
704-380-3354    JD's Market & Deli Website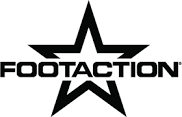 FootAction offers high-quality, branded athletic footwear and apparel as well as Exclusive styles available only at Footaction, from Nike, Adidas, Reebok, Timberland, K-Swiss and other leading brands.
Hours: Monday through Thursday 10 am to 8 pm, Friday and Saturday 10 am to 9 pm, Sunday 1 pm to 6 pm. 704-871-2700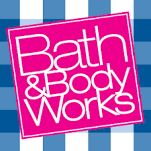 Bath & Body Works is the premier personal care and home fragrance specialty retailer that offers luxurious products with superior product performance and world-class fragrances
Hours: Monday through Thursday 10 am to 8 pm, Friday and Saturday 10 am to 9 pm, Sunday 1 pm to 6 pm. 704-883-0877

GNC – General Nutrition
Hours: Monday through Thursday 10 am to 8 pm, Friday and Saturday 10 am to 9 pm, Sunday 1 pm to 6 pm. 704-872-9727
Enmar Accessories
Fashion accessories and specializing in a large assortment of phone and wireless accessories.
Hours: Monday through Thursday 10 am to 8 pm, Friday and Saturday 10 am to 9 pm, Sunday 1 pm to 6 pm. 704-872-9399
Stars Wireless
Hours: Monday through Thursday 10 am to 8 pm, Friday and Saturday 10 am to 9 pm, Sunday 1 pm to 6 pm. 704-871-2900
Artist Guild of Statesville
The Artist Guild is a non-profit organization operated by a group of volunteer artists. There are four quarterly exhibits, juried exhibits, art programs, and demonstrations in different media that are open to the public. The exhibits spotlight local and area artists, and encourage and promote art in Iredell County. The members work in acrylic, oil, watercolor, stained glass, clay, and also do beautiful wood turnings, woodcraft, and photography.
Hours: Tuesday through Saturday 11 am through 4 pm,
704-873-9394,  Gallery Coordinator Sandra Campbell 704-657-0622, scamp437@att.net
Assistant Margery Turnipseed 704-880-1486, margeryt@bellsouth.net
Wooten Jewelers
Hours: Monday through Thursday 10 am to 8 pm, Friday and Saturday 10 am to 9 pm, Sunday 1 pm to 6 pm. 704-873-1071